Filtair Ridgid Pocketfilter M5 - ePM10 50%
High quality bag filter from Filtrair with plastic frame and self-supporting pockets. Virtually no dust breakdown and very high dust capture capacity. No corrosion and very suitable for humid environments. 
The filters must be mounted vertically oriented: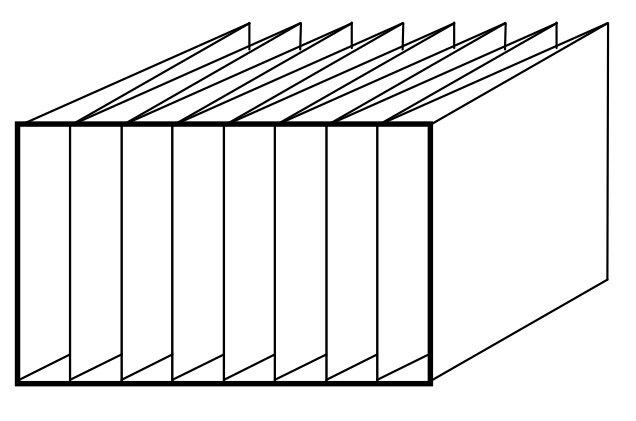 In this way the bags do not overlap, reducing the risk of tearing and increasing the efficiency of the filter. In addition, there is less dust penetration and the resistance of the filter is considerably lower.