Synthetic bag filters of own manufacture G4 - Coarse 60%
High-quality filters from our own manufacture with a large filter surface, a long-standing and competent intuition resistance. Double style is a good effect. Filter class G4
€ 61,40*

* Incl. tax Excl. Shipping costs

Deliverytime

Compare

€ 55,80*

* Incl. tax Excl. Shipping costs

Deliverytime

Compare

€ 55,05*

* Incl. tax Excl. Shipping costs

Deliverytime

Compare

€ 50,05*

* Incl. tax Excl. Shipping costs

Deliverytime

Compare

€ 40,65*

* Incl. tax Excl. Shipping costs

Deliverytime

Compare

€ 39,95*

* Incl. tax Excl. Shipping costs

Deliverytime

Compare

€ 36,41*

* Incl. tax Excl. Shipping costs

Deliverytime

Compare

€ 36,30*

* Incl. tax Excl. Shipping costs

Deliverytime

Compare

€ 34,75*

* Incl. tax Excl. Shipping costs

Deliverytime

Compare

€ 28,71*

* Incl. tax Excl. Shipping costs

Deliverytime

Compare

€ 26,10*

* Incl. tax Excl. Shipping costs

Deliverytime

Compare

€ 22,85*

* Incl. tax Excl. Shipping costs

Deliverytime

Compare

Voor bedrijven én particulieren
Al meer dan 40.000 tevreden klanten
Luchtfilters voor thuis, industrie en scheepvaart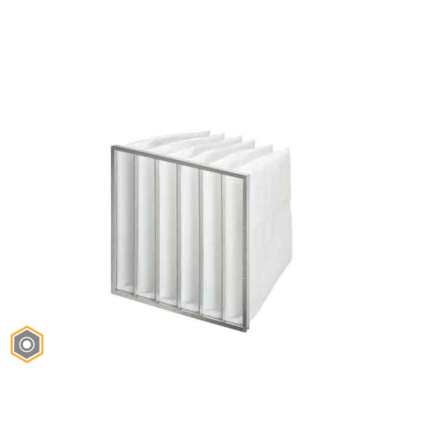 High-quality bag filters for spray booths, air treatment and air conditioning. These filters are also very suitable as a pre-filter for a often more expensive fine filter system.
The bag filters have a large effective filter surface which guarantees a long service life and a low initial resistance. However, due to its metal frame, this bag filter is extremely suitable for higher temperatures, because distortion of the frame at higher temperatures is excluded.
HQ bag filters are equipped with synthetic filter medium and a 25 mm galvanized metal frame.
The filters must be mounted vertically oriented: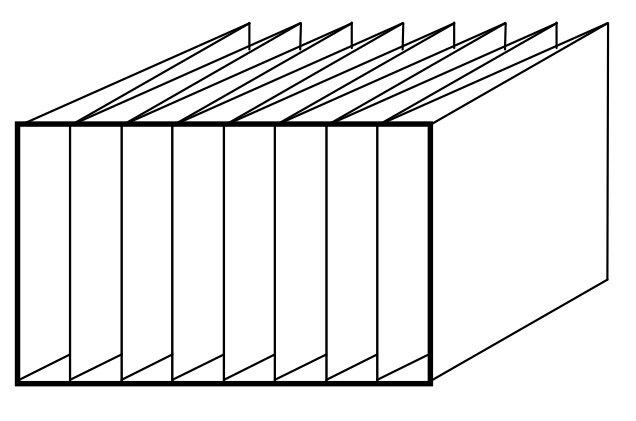 In this way the bags do not overlap, reducing the risk of tearing and increasing the efficiency of the filter. In addition, there is less dust penetration and the resistance of the filter is considerably lower.