Filter media G3 - ISO Coarse 50%- 20 mm
Air filter media designed for pre or coarse filtration of the air intake in general ventilation and air handling systems installed in public buildings, offices, factories and all kinds of equipment.
Provides balanced dust collection in situations where a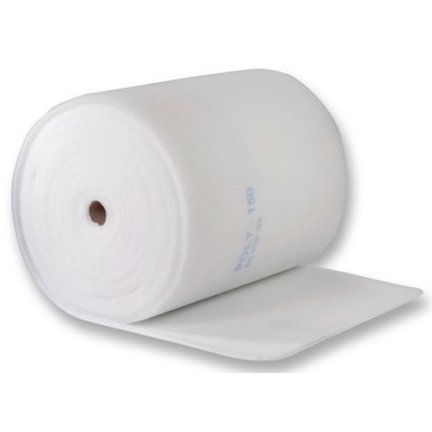 Air filter media designed for pre or coarse filtration of the air intake in general ventilation and air handling systems installed in public buildings, offices, factories and all kinds of equipment.
Provides balanced dust collection in situations where a high air volume or polluted environment is a given.
The 290 series combines high dust pick-up with a relatively low pressure drop and is therefore extremely cost effective with a long filter life.
The filter media are made from selected high quality, non-breakable fibers in a progressive density multi-layer technique to ensure high depth loading with optimum performance at the lowest pressure drop, while achieving gravimetric arrest and efficiency levels in accordance with EN 779 standard assessments .
The 290 series is partially thermally bonded and reinforced to ensure high dust pick-up. Clean air sides are smoothed and printed for easy identification to ensure proper installation.