PROTEC GEL- Green XL - 500ml
PROTEC GEL- Green XL - 500ml
PROBIOTISCHE PROTECTIE
Powerful protector
Promotes a Healthy Environment
Long-lasting operation
Leave a nice smell behind
Characteristics:
Maintenance and protective gel with biological protector based on probiotics
Powerful protective cleaning agent with a long-lasting effect
Dries streak-free and leaves healthy microflora
Effectively removes dirt without damaging the surface
Improves indoor air quality
DO NOT rinse with water! Leaves a fresh scent
What is probiotics?
With this cleaning and protection product from Green XL you can perform maintenance of all HVAC systems in a safe and environmentally friendly way. Probiotics is a composite biological product that contains detergents, enzymes and probiotics. This product cleans the "surface" and neutralizes all odors and thus effectively reduces the risk of harmful fungi and allergens. This cleaner therefore works better than conventional chemical products and biological cleaners. Green XL cleaners contain a concentrate of beneficial bacteria that have a cleansing effect and reduce the risk of germs in your air conditioning system.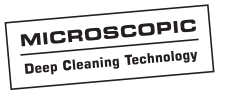 For an optimal indoor climate.
PROTECTION: "Protec Gel"
Let the system run after cleaning. After it dries it will bring
you put on the "PROTEC GEL" protection.
- Apply the gel evenly from bottom to top.
Use "PROTEC GEL" directly with a new cooling system,
so that it remains protected from the start.